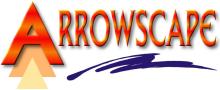 Providing free pages of links for schools:
---
The school links pages are designed and maintained by Arrowscape who work with schools and other businesses to develop top quality web sites for excellent value. We also provide appropriate training so people may take complete control of their own sites. Please call one of our friendly staff on 01527 455001 to see how we may be able to help you.
Our links pages are free to link to for any schools and non-profit making organisations. If you would like to link to them, or add any suitable web links, or you find something that should not be here, please drop us a line.